No More Bull of Heaven
Guerrilla Wrestling
The Tug of War Between Stories
Tricked and Trapped in Thought Waves.
This is World War III
Free the Genius of Your People!
Provocative Gilgamesh
Can he touch your heart with 'the story of freedom'?
Are you willing to do what it takes,
to bust out of the Box,
to break free from 'the attitude matrix',
to pass freedom along to the next generation?
The price of freedom is eternal vigilance.
Do you have a choice?
People are the product of freedom.
We need you now more than ever.


5,000 years old, a powerless king,
Gilgamesh®, 21st century Wonder Man, challenges your Wonder Brain,
When you cannot see beyond the walls of the box, you know you are stuck!!
When you cannot see rainbows through the windows of your wisdom, it hurts.
Tricked and trapped by thought waves, mind waves, emotional waves, pain waves,
trapped inside emotional caves, there seems to be no choice.
Stuck in the 'attitude', stuck in 'the matrix'
Stuck in a Box.
The battle for freedom begins in the land of imagination.
Gilgamesh® says, 'You can break free.'
Free the Genius of Your People
You can read my letter to:
Ted Turner
Peter Russell
The Tug of War Between World Views
Your reluctance proves you're ready for
Emotional Surgery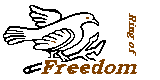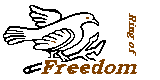 This Gilgamesh WebRing site owned by Gilgamesh®.
[ Previous 5 Sites | Previous | Next | Next 5 Sites | Random Site | List Sites ]
©copyright 1991-2006 Gilgamesh Productions, all rights reserved
You are visitor

Thank you for visiting.
Pitch in.
We need you now more than ever.
For the future of freedom forever.